BACKYARD COLLECTION - The PurePod Experience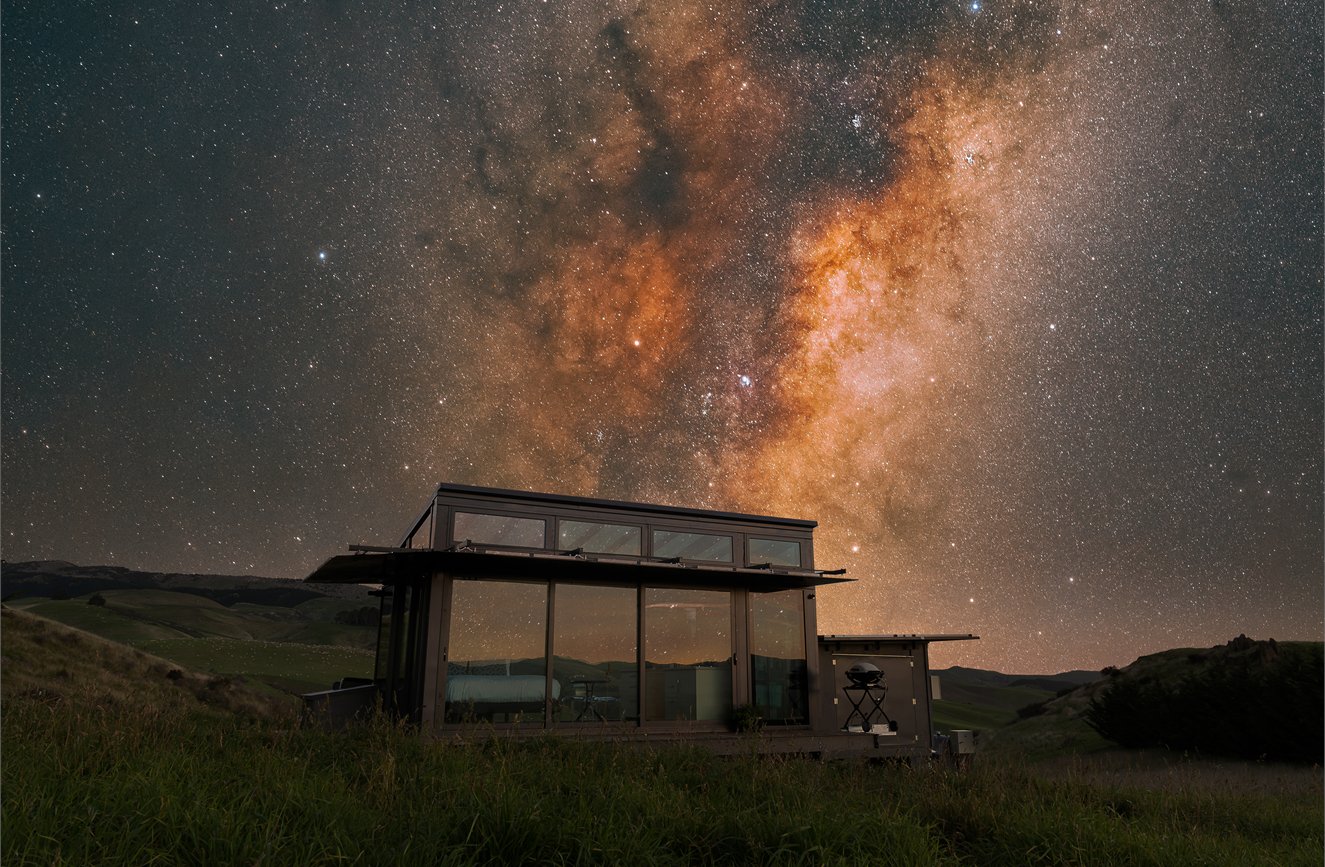 Unique Stays
INCLUSIONS:
2 nights PurePod accommodation as specified
ADD ON:
Add on Dinner & Breakfast from an additional $149 per person for 2 nights
IMPORTANT INFORMATION:
The PurePod Experience
PurePods provide unique, off-the-grid experiences in a network of luxurious glass eco-cabins located in secluded and stunning slices of the beautiful New Zealand landscape. There are currently six PurePods, all located between one to 2.5 hours drive from Christchurch
The exact location of each PurePod is kept secret to add to the adventure, with full instructions for locating the PurePod provided on confirmation of booking. Access to each PurePod is via an unpaved road, then a beautiful 10-20 minute nature walk from the secure carpark to the PurePod
PurePods feature glass floor, glass ceiling, three large glass sliding doors, outdoor deck with BBQ and luxury camping chairs, fabulous shower and bathroom with beautiful views, kitchenette with kitchenware, queen bed, bio-fuel capable heating system, books, games, USB speaker, telescope & star map
With 6 locations to choose from, combine your stays and create your own 'pod-hopping' tour
Please note there is no wi-fi, no phone signal, no power plugs (but there is a USB port for charging your devices) plus each PurePod has an emergency satellite telephone
Sales From: 7 Jul 2020 To 30 Nov 2020Travel From: 31 Oct 2020 To 31 Mar 2021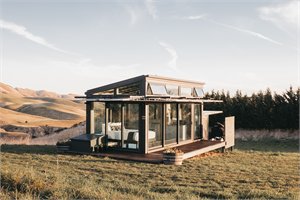 Greystone PurePod
Description:

The Greystone PurePod is set high above the award-winning Greystone vineyard, less than an hour north of Christchurch, right in the heart of the Waipara Valley wine producing region. With the Teviotdale Hills behind and views up the Waipara Valley across to the Southern Alps, the Greystone PurePod provides a beautiful setting for you to immerse yourself in your own private slice of the New Zealand landscape.
Pōhue PurePod
Description:

The Pōhue PurePod is just an hours drive from Christchurch on Banks Peninsula, with beautiful views of the historic Port Levy bay, surrounded by rolling hills and magnificent rocky outcrops.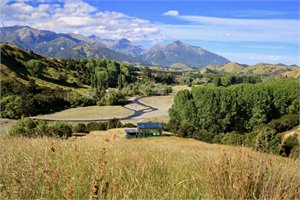 Stars: 5.0
Description:

The Kahutara PurePod is perched high above the Kahutara River with vast views across to the mighty Seaward Kaikōura Mountain Range. It is only 20 minutes inland from Kaikōura and 2.5 hours north of Christchurch.
Stars: 5.0
Description:

The Manakau PurePod is situated in a vast landscape with perfect views of the mighty Seaward Kaikōura Mountain Range which includes Mt Manakau. It is only 20 minutes inland from Kaikōura and 2.5 hours north of Christchurch.
Stars: 5.0
Description:

The Atatū PurePod is just 90 minutes drive north-east from Christchurch, perched high above the coastline on an historic Greta Valley sheep farm, with sweeping sea views and fabulous sunrises. Every direction you look there are stunning views, from the rolling hills dotted with sheep, to the snow-capped mountain views out the bathroom window, to the endless sea views - imagine how magical it is to wake up to the sun rising out of the water right in front of you!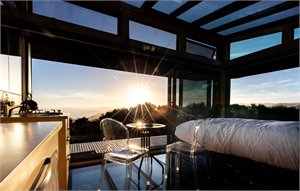 Stars: 5.0
Description:

The Korimako PurePod is just 90 minutes drive north-east from Christchurch, nestled into native bush along the Greta Valley coastline, with beautiful views out to the bay and across to Motunau Island. On a clear day you can see right down to Banks Peninsula and with an abundance of birdlife in the native bush surrounding the PurePod, you will be treated to a gentle chorus of birdsong throughout your stay
<![CDATA[PACKAGE TERMS & CONDITIONS: It is our policy to present the cost of our holidays inclusive of all airport and government charges. Please accept however that these charges are not within our control, therefore we reserve the right to pass on any increase. Travel agent professional service fees where charged, will be additional to the advertised prices. Closeout and blackout periods apply over school holidays and peak holiday periods & availability of seats & rooms is likely to be very limited over this time . Valid for sales to 30 Nov 2020. Valid for travel commenced and completed within the period 31 Oct 2020 to 31 Mar 2021 (unless otherwise specified).Due to the limited number of PurePods, accommodation is strictly subject to availability.
AGENT BOOKING NOTE: please note PurePods cannot be booked in GONet, please contact reservations to book.
Prices shown are based on per person costs in New Zealand Dollars, for payment by cash, cheque or eftpos only. Credit card sales not permitted unless Travel Agent acts as a merchant. Strict cancellation fees apply. For split stays please contact your travel consultant. For full terms and conditions and cancellation fees please contact your local travel agent for more information. Trade enquiries via GO Holidays. LO08JULPUREGO.