Self-Drive Holiday - Red Centre Discovery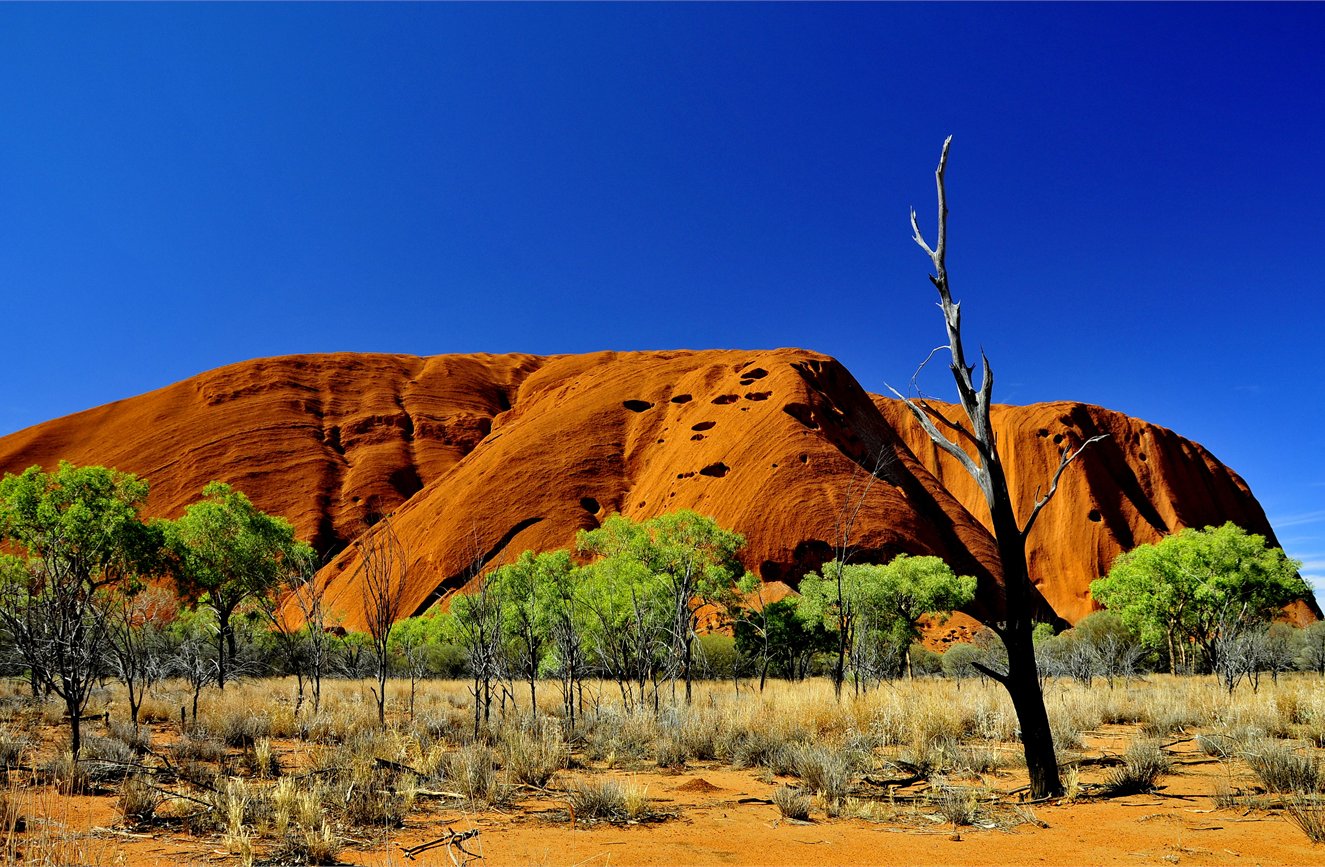 Alice Springs to Ayers Rock (Uluru)
INCLUSIONS:
3 nights accommodation as specified
3 days car rental with GPS
Co-Pilot self drive kit
ADD ON:
Add your best available airfare on the day
Sales From: 28 Feb 2020 To 30 Jun 2020Travel From: 7 Apr 2020 To 31 Mar 2021
4 Day Red Centre Discovery
Self-drive Holiday: 4 Day Red Centre Discovery
Description:

Day 1: Alice Springs Collect your vehicle and explore this beautiful part of the outback. The Old Telegraph Station, the Aviation Museum and the original Royal Flying Doctor Service are iconic Alice Springs attractions worth visiting (all extra charge). Day 2: Alice Springs to Kings Canyon - 474km From Alice Springs travel along Luritja Road to reach Kings Canyon. Skirt the rim of the Canyon and hold your breath as you gaze 300 metres down to the valley floor. The soaring sandstone walls frame the 'Garden of Eden', a unique waterhole surrounded by palms and ferns. Day 3: Kings Canyon to Ayers Rock (Uluru) - 321km Make an early start to complete the Rim Walk at Kings Canyon. Then travel to Yulara and see the world's greatest monolith, Uluru (Ayers Rock) and the domes of Kata Tjuta (The Olgas). Day 4: Ayers Rock (Uluru) Enjoy the morning at leisure or explore some more of this amazing region. Perhaps experience a beautiful sunrise over Uluru or take a walk into majestic Walpa Gorge. The car should be returned today by the same time as it was collected on day 1 to avoid any additional charges.
Includes:

3 nights accommodation, 3 days car rental with GPS
Notes:

NOTE: Rates for children are available, price on application. Triple pricing is based on 3 adults travelling together in 1 car and sharing 1 room with existing bedding. Suggested accommodation: Day 1: Mercure Alice Springs, Alice Springs Day 2: Kings Canyon Resort, Kings Canyon Day 3: Voyages Outback Pioneer, Ayers Rock (Uluru) Car hire is based on Group B (CCAR) for pick-up at Alice Springs airport or city depot and drop-off at Ayers Rock (Uluru) airport or city depot. Options to upgrade car rental and accommodation (Superior or Boutique) are available, price on application. Rates exclude National Park Fee per person. This fee can be purchased from the Uluru-Kata Tjuta National Park Entry Stations in the Northern Territory or online.
<![CDATA[PACKAGE TERMS & CONDITIONS: It is our policy to present the cost of our holidays inclusive of all airport and government charges. Please accept however that these charges are not within our control, therefore we reserve the right to pass on any increase.. Travel agent professional service fees where charged, will be additional to the advertised prices. Valid for sales to 30 Jun 2020. Valid for travel commenced and completed within the period 1 Apr 2020 to 31 Mar 2021 (unless otherwise specified). Minimum 3 nights.Subject to availability. Land only, airfares are additional.

Rental car is operated by Avis.
Rental car inclusions: Unlimited kilometres, VRF (Vehicle Registration fee), CRF (Concession Recovery Fee), PLS (Premium Location Surcharge), LDW (Loss Damage Waiver), Super Excess Reduction (NIL excess), GPS, one way fee (if applicable), admin fees and GST.
Rental car excludes: Fuel and optional extras.
Rental car must be dropped off by the same time as it was picked up on Day 1 to avoid any additional charges.
Standard Avis terms and conditions apply.
Cancellation policy: Bookings cancelled within 60 days prior to travel incur a cancellation fee of AUD50 in addition to any fees levied by the properties/suppliers.

Please note there is limited availability on the advertised room types and all pricing is subject to change until a reservation is confirmed.
Inventory & availability can change on a daily basis. All components are strictly subject to availability.
Prices shown are based on per person costs in New Zealand Dollars, for payment by cash, cheque or eftpos only. Credit card sales not permitted unless Travel Agent acts as a merchant. Events beyond our control such as currency fluctuations and changes to the price of aviation fuel may result in prices variations . Strict cancellation fees apply. Packages are based on consecutive nights. For split stays please contact your travel consultant. For full terms and conditions and cancellation fees please contact your local travel agent for more information. Trade enquiries via GO Holidays.