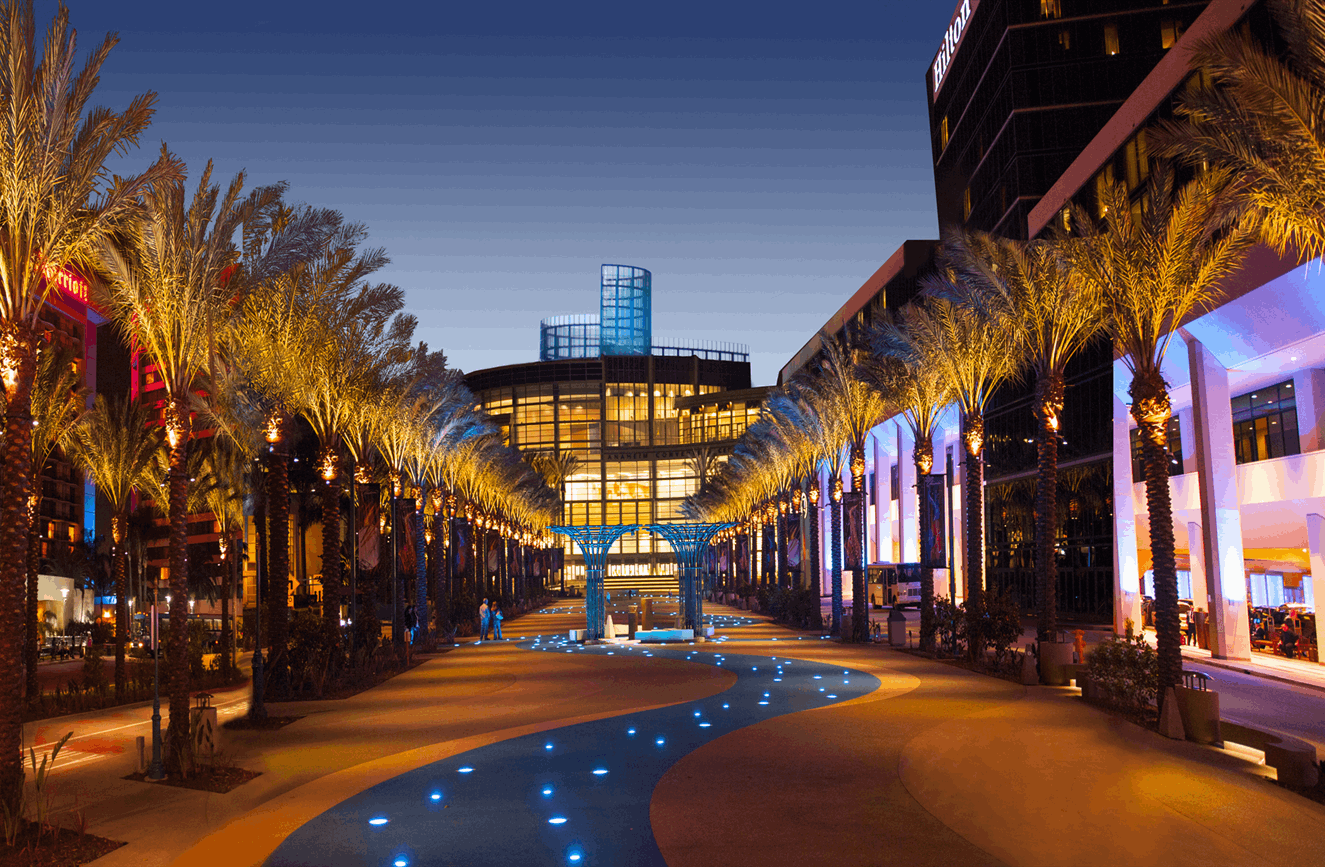 Add on your best available Qantas Flights to the USA
INCLUSIONS:
5 nights accommodation as specified
IMPORTANT INFORMATION:
International flights are not included. Please enquire for best available Qantas 7 Days of Christmas fares to the USA
Sales From: 3 Dec 2019 To 9 Dec 2019Travel From: 17 Jan 2020 To 10 Sep 2020
Blackouts: 5 Mar - 6 Mar 20, 27 Mar - 25 Apr 20 & 13 Jun - 24 Jul 20
Anaheim Resort Area Hotels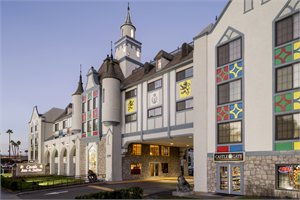 Castle Inn & Suites
Description:

Enjoy your stay in Anaheim at this castle themed hotel where you will be treated like royalty. Choose from standard hotel rooms or the spacious family suites which come with a king bed plus separate bedroom area featuring two queen beds. The hotel is located directly across the street from the Disneyland Resort and just a short walk to the Anaheim Garden Walk with it's many shops and restaurants.
Notes:

NOTE: Premium Date surcharges and/or blackouts may apply on selected travel dates.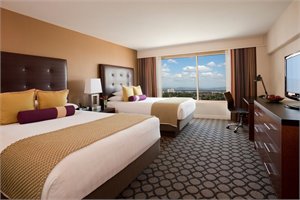 Hyatt Regency Orange County
Description:

Located in the Garden Grove area, just a few minutes drive from the Disneyland Resort, the upmarket Hyatt Regency Orange County offers luxurious accommodation and first class amenities. As well as offering a shuttle to and from the parks, the hotel is also in close proximity to other attractions such as Angel Stadium and is an easy drive to the world famous Orange County beaches.
Notes:

NOTE: Based on Sun-Thu rates,a surcharge will apply for stays which include Friday or Saturday nights. Premium Date surcharges and/or blackouts may apply on selected travel dates.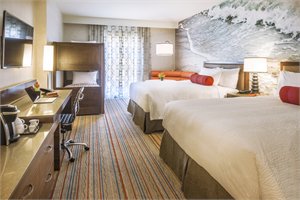 Courtyard Waterpark Hotel Theme Park Entrance
Description:

The popular Courtyard Waterpark Theme Park Entrance Hotel boasts a great location, just a five-minute walk to the Disneyland Resort. The hotel is set around the Surfside Waterpark, a fantastic water playground featuring six water slides, a 400-gallon drench bucket, multiple swimming pools, and mesmerizing views of the nightly Disneyland Resort fireworks display. Accommodation is spacious with large family size bathrooms as well as bunk beds in every room to accommodate the entire family in one room.
Notes:

NOTE: Premium Date surcharges and/or blackouts may apply on selected travel dates.
PACKAGE TERMS & CONDITIONS: It is our policy to present the cost of our holidays inclusive of all airport and government charges. Please accept however that these charges are not within our control, therefore we reserve the right to pass on any increase.. Travel agent professional service fees where charged, will be additional to the advertised prices. *Child prices are based on one or two children of 2-11 years sharing a twin room with 2 adults (varies by property and room type). Valid for sales to 9 Dec 2019. Valid for travel commenced and completed within the period 17 Jan 2020 to 10 Sep 2020 (unless otherwise specified).Pricing is based on accommodation only and is not inclusive of airfare. Please add on your best available airfare to the USA. Premium Date surcharges and/or blackouts may apply on selected travel dates. Pricing should be used as a guideline only, pricing may be dynamic and therefore is subject to change until confirmed. Please ask your Travel Agent for the best available rate on the day. Prices shown are based on per person costs in New Zealand Dollars, for payment by cash, cheque or eftpos only. Credit card sales not permitted unless Travel Agent acts as a merchant. Events beyond our control such as currency fluctuations and changes to the price of aviation fuel may result in prices variations . Strict cancellation fees apply. Packages are based on consecutive nights. For split stays please contact your travel consultant. For full terms and conditions and cancellation fees please contact your local travel agent for more information. Trade enquiries via GO Holidays. LO03DECANAGO.